Mint Credit Ltd is excited to announce our first partnership milestone for our Employee Payroll Loans product. Our clients can now apply for salary advance loans of up to Ksh 150,000 at any time of the month.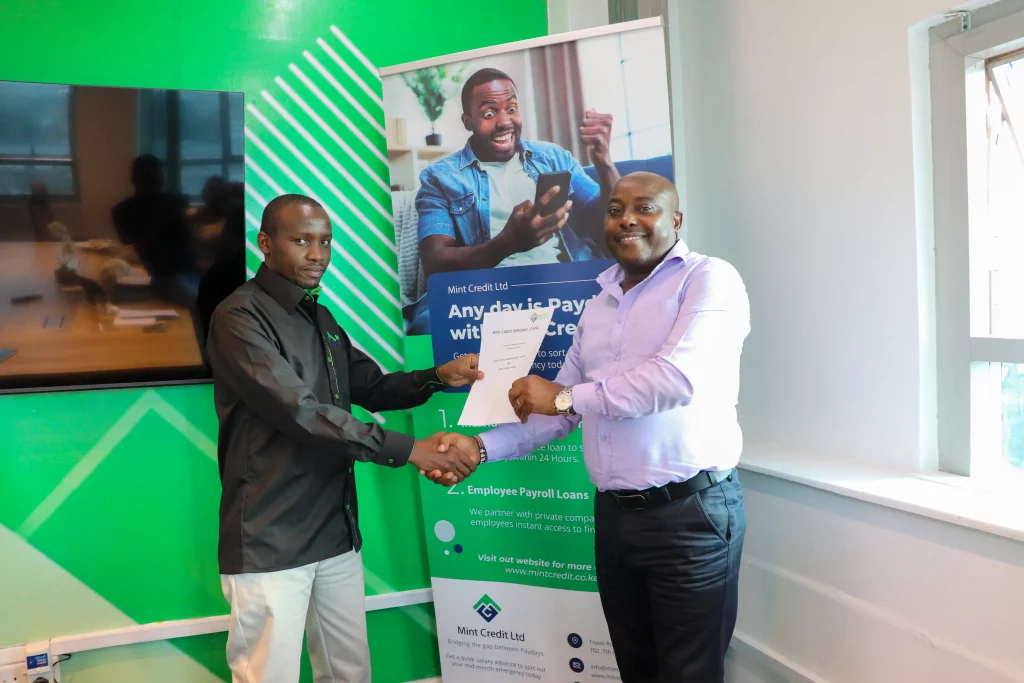 We understand the importance of financial support, especially during unexpected situations that may require immediate funds. Our Employee Payroll Loans provide a solution for employees who need access to salary advances, regardless of their credit score.
Our loan program is designed to be simple and convenient, with easy repayment terms and minimal documentation requirements. Employees can apply for a salary advance loan with just a few clicks, through our online application process. Our lending criteria and assessment ensure that we provide loans that are suitable and affordable for each individual applicant.
At Mint Credit Ltd, we believe in building long-lasting partnerships with our clients. Our Employee Payroll Loans program is an example of our commitment to providing financial support to employees of our partnered companies. Our partners can trust us to deliver a reliable and efficient lending service that meets the needs of their employees.
We are proud to reach this milestone and extend our appreciation to our partners and clients for their trust in our services. As we continue to grow and expand our lending solutions, we remain committed to providing innovative and accessible financial solutions to our clients.
In conclusion, Mint Credit Ltd's Employee Payroll Loans program is a game-changer for employees who need access to salary advances. With our simple application process, easy repayment terms, and maximum loan amount of Ksh 150,000, employees can rely on us for financial support. We look forward to serving our clients and partners in the years to come.